These pics are all taken by her, while I was working as a safety net for the bjds.
There was such a wonderful amount of pretty pics that I didn't edit them all for now. Maybe when I'm being less active again...? ;) Oh, I felt so rusty while editing, but let's hope it didn't end up as a complete mess!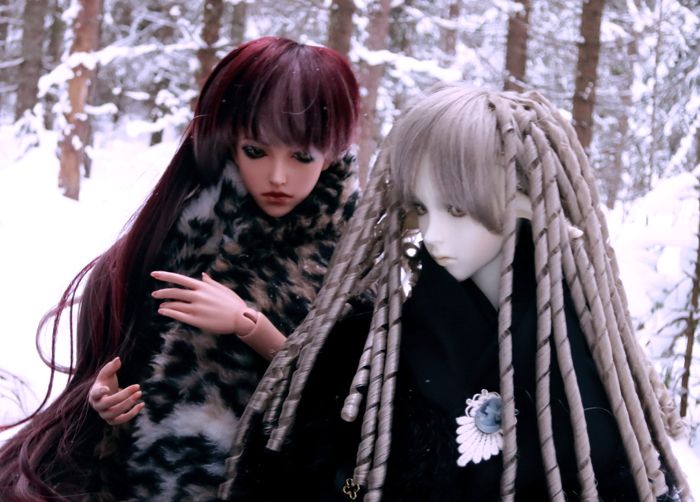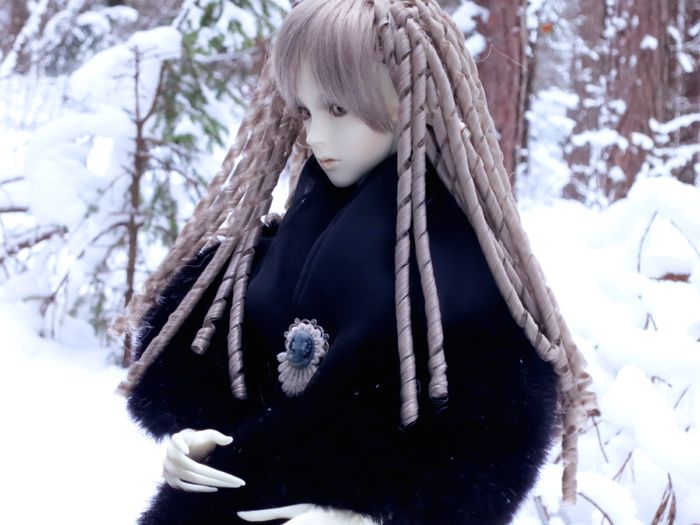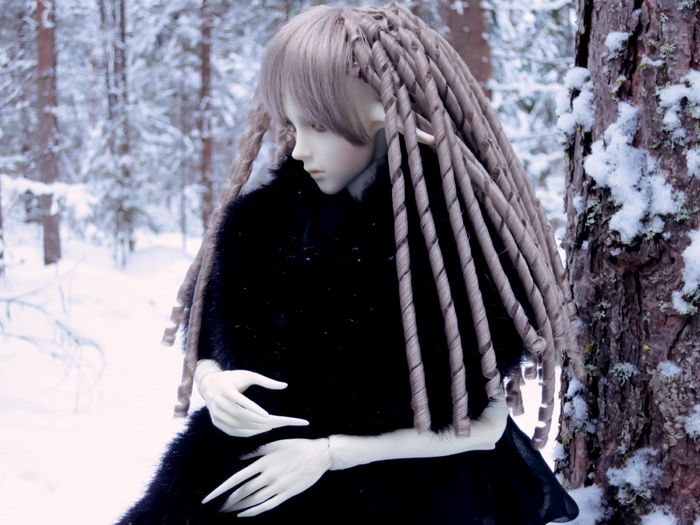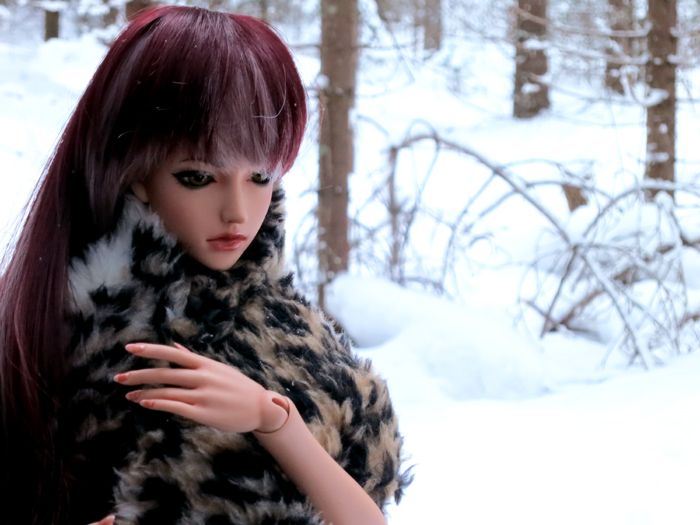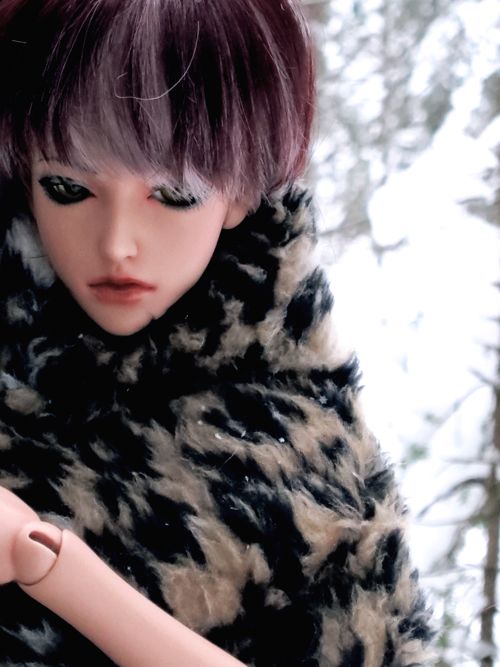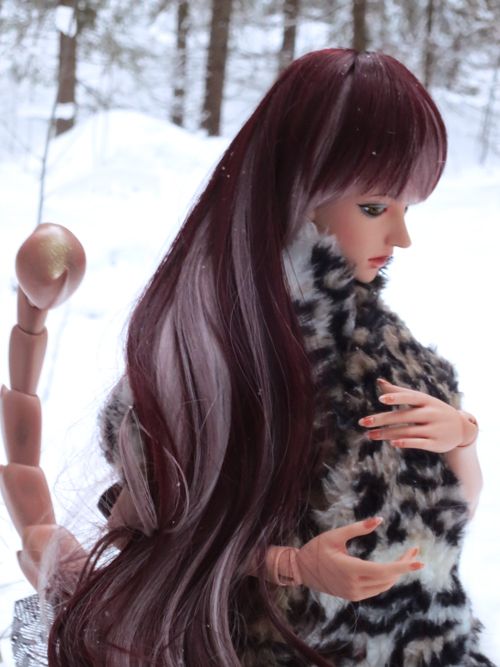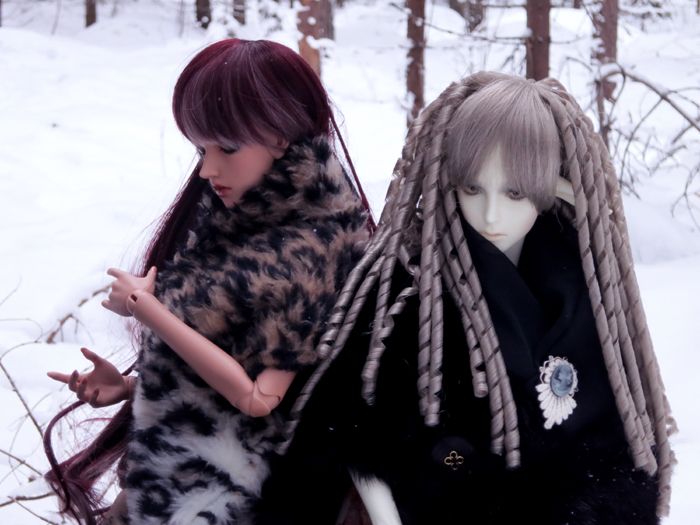 Humtitumtitum...
Haha, I had ordered new eyes also to Deia and Medea (and Ira, but he isn't in this post), and new weird wigs, since the both of them had been loaning the wigs from my boys. A friend of mine came to test them with me, and we ended up rolling the girls in my fur mufflers and carrying them to close-by forest.
Current Music:

Misty Mountains from The Hobbit